Audio System Specs
Front of House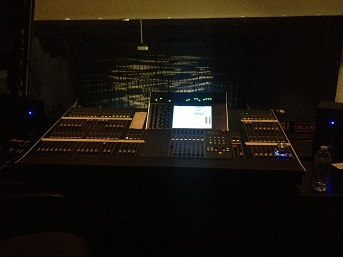 Mixing Console - Yamaha M7CL-48ES
Main Speakers:

4 EAW KF850ZF (2 Left, 2 Right)
3 EAW MK2164 (Center)
4 EAW SB1000z (Subwoofers)
3 - Crown MacroTech 2402 (Left/Right)
1 - Crown MacroTech 3600 (Subwoofers)

Stage Monitors

2 - Alto TS11W (Active Loudspeaker
Assortment of Passive Multi Purpose Speakers with Amplifiers
Playback
QLab 3 Pro Bundle with Motu 828mk3
CD
MiniDisk
Cassette Tape
Microphones

The following is the microphone inventory for all our facilities. They are subject to availability and additional charges may apply. The Technical Director will arrange with you your audio needs prior to your event.
Shure SM58
Shure SM57
Shure Beta 58
Shure KSM141
Sennheiser e385
Sennheiser K3U/ME80
AKG C1000S
AudioTechnica AE3000
AudioTechnica AT2020
AudioTechnica AT835b
AudioTechnica KP-Drums
ElectroVoice CS15E
Oktava MK-219
Oktava MK-319
Assortment of DI's
10 Shure ULX Lavaliere Wireless systems**
3 Shure SM58 Wireless Handheld
** There is an additional charge for the use of wireless microphones. Please contact the Theater Manager for pricing and availability.